Janet & Rey
Hoping to Adopt
(Texas)
Letter
Hello
---
Know that we believe you are strong, courageous, and brave for going through this journey of parenthood by considering adoption
---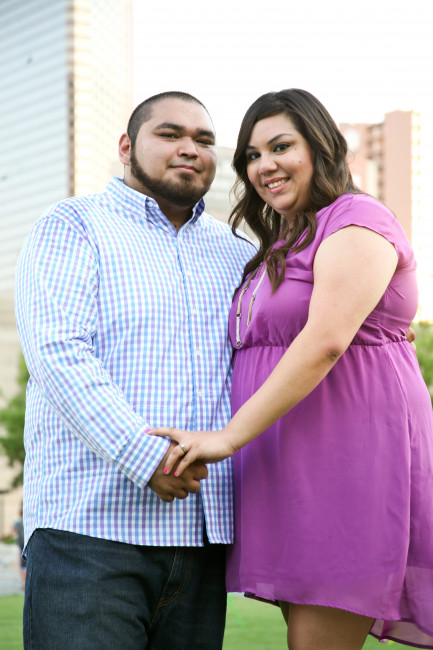 We are beyond excited for the possibility of getting to know you better through your journey and hope to meet you soon!
Hola! Thank you for taking the time in getting to know us a little bit better. We are happy to be a part of your journey even if it's only for a few moments by clicking through our profile. Considering a decision like this comes with great emotions, both difficult and full of love. We can image the weight of this choice as you think about a family that would love and cherish your child as they are, no matter race, gender or non-gender and sexual orientation has to be a tough decision. Know that we believe you are strong, courageous, and brave for going through this journey of parenthood by considering adoption. Whether you choose to parent, choose our family, or choose another family, we know you will make the best choice for your child. We are beyond excited for the possibility of getting to know you better through your journey and hope to meet you soon! Our Story Our story began in the summer of 2004 after meeting through social media which was the most unconventional way at the time. We both moved to the same city to start college, which gave us an ice breaker. Rey was moving to be near friends that he had known since kindergarten with the hopes of being more independent hundreds of miles away from home. Janet was moving to attend her dream college and explore independence as well. Our first date consisted of spending the entire day together. We watched a horrible movie and decided to grab lunch. While at lunch, Rey couldn't have the date end on watching a bad movie, so he asked to see a second movie to try to end the date on a good note. After our first date, we spent about two months talking before being in the same city and becoming official. After a year of dating, we decided to rescue a puppy together from our local animal shelter. To this day, this fur baby is still a part of our lives and we added more animals since then. Throughout college, our relationship had its ups and downs, but we managed to stay together through all of our difficult encounters especially when Rey was working nights and attending school during the day. Janet had her schedule full of nursing school, clinicals, and work as well. We both decided early on in our relationship to not discuss marriage until we both graduated from college. A year after graduating college, we went on a trip together to Puerto Rico in July 2012. Rey proposed on this trip by writing "Will You Marry Me?" on the sand. In November 2013, we were married in our home city and we incorporated our love of Batman and Wonder Woman into our wedding as the theme along with Janet's extra love of sparkle. In, 2017 we decided to leave the city where our love initially grew and moved back home to be closer to both our families and have the potential of growing a family near the rest of the people we love.
Meet Janet
---
Three words that describe Janet in Rey's words: Nurturing, Driven, and Passionate.
---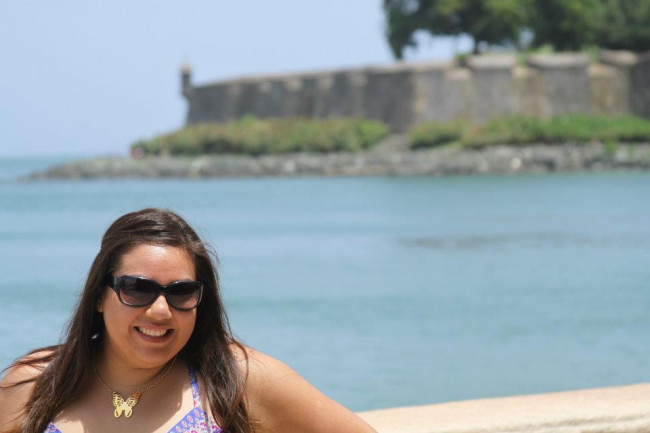 A photo of Janet on one of our adventures
My name is Janet. I like to live daily by the principle of choosing and spreading joy to others. I am a Pediatric Nurse at a large children's hospital. My favorite part of my job is caring for children, helping families feel at ease and seeing health improvements in my patients through the care I help provide. I love to spend time with Rey, my family, friends, and fur babies. I enjoy being adventurous by traveling to different places around the world and you can catch me ziplining, four-wheeling, snorkeling, and exploring local culture on our travels. I am a loyal friend and make time to continue my friendships regardless of where people are in the world. I enjoy volunteering at different children's hospital events, school career days, and in the past on the baseball fields with Rey. I am looking forward to being a mom and being able to teach and inspire our future child by sharing that there is good in this world and that kindness goes a long way.
Meet Rey
---
Three words that describe Rey in Janet's words: Selfless, Funny, and Caring.
---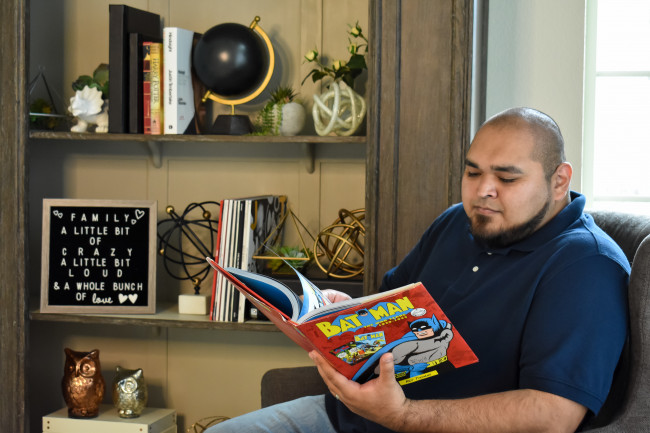 am a family man first and a comic book/sports guy second.
My name is Rey and I am a family man first and a comic book/sports guy second. I love to spend time with my family, whether it's staying at home with Janet and our dogs, Dallas and Jynx, cooking out, going to the movies, or spending time with either side of our extended family. We always make time to visit our nieces and nephews no matter what is going on in our lives. I love sports, baseball being my favorite. I volunteered to coach T-Ball ages 4 to 6 for five years before moving back home. The best thing about coaching was teaching children the skills that I have learned and watching them grow and being able to excel. I am also a big Batman fan which makes me a kid at heart. I work from home as a claims adjuster and my office is jokingly called the Bat Cave. I am excited and nervous to start our next chapter as I am sure everyone is, but being a father is a dream I can't wait to make into a reality.
Our Home & Our Promise
---
We will always encourage their dreams and for them to pursue their goals.
---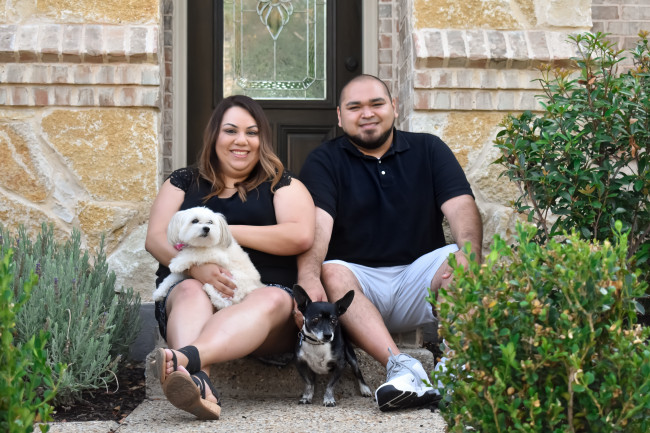 Thank you for learning a little about us.
Our neighborhood is family orientated with monthly activities and hosted events. Our neighborhood has 2 community pools, a splash park, 2 playgrounds, nature trails, a man-made beach off the lake, and a STEM academy for grades pre-k thru 8th grade. We have a 2 story home with 4 bedrooms and a backyard with plenty of play space. We love the sense of community in our neighborhood and friendliness of everyone around. There are plenty of kids who love riding their bikes up and down the street or playing in the yards of other families with kids! Before you go, we want you to know that we respect whatever your final decision is and admire your strength through this journey. If you choose us to parent and raise your child, we will provide them with a home full of love, protection, warmth, trust, laughter, compassion and encouragement. We promise to teach them right from wrong and give them the tools they need to make a positive influence in the world. We promise to encourage them to be the person they feel they should be and not who we think they should be. We will always encourage their dreams and for them to pursue their goals. We also promise to teach them to grow from their mistakes and to be accountable. We promise to help your child become the best person they can be and a person the world would be proud of. We finally promise to honor your courage and story anytime possible with your child. We promise to be the best parents we can be! With lots of love, Janet & Rey